Skip to Content
Business Consulting for Landscape Professionals
Trustworthy Coaching for Small Businesses
Are you a landscape or excavation professional struggling to grow your business? Do you find yourself overwhelmed with day-to-day tasks, stuck in the "hourglass" and unable to focus on long-term planning? If so, Nolan Consulting Group can help. As a leading business coaching and consulting firm for the Trades across the United States, we have helped countless companies in the Green industry achieve their goals, implement systems and grow towards their full potential. Our team of experienced coaches work across a range of functional practices, including goal-based planning, organizational development, and implementation coaching for companies at all levels. With many years of experience building successful companies, we employ our 7 Critical Elements of Business SuccessTM and Cascading Planning CycleM  as a framework to offer practical solutions to challenges faced by growing businesses. If you are looking to take your business to the next level, we have the expertise and resources to help you succeed in the green industry. Contact us today to learn more and take the first step toward achieving your business goals.
Check out our Podcast: What does it mean to "Get out of the Hourglass"? with Nolan Consulting Group's Managing Partner, Brian Nolan.
From implementing systems and knowing your numbers, to creating scalable excellence and high-performance teams, Brian covers the key components of escaping the hourglass and building a "value business.
Business Coaching in the Green Industry
We understand the unique challenges and opportunities within the landscaping industry and have had the privilege to work with many organizations , from those specializing in design build, irrigation, and maintenance to those offering excavation, drainage, and installation services. We know this field is rewarding and there is great passion for the work – but we also know small business is messy! From seasonal work demands, generating maintenance work predictability, assessing equipment and asset purchases and the impact on your numbers, there are constantly challenges in the daily operations of a small business. As a Coaching team, we have the ability to provide outside perspective to a challenge you are often to close to or need guidance on best practices. Our team is trained to assess the needs of each company we work with and develop strategic planning based on the framework of Company Vision – this is where we can level up your landscaping business! Whether you are looking to improve your operational efficiency, increase revenue year-over-year, or enhance the customer experience for greater repeat business, we can help.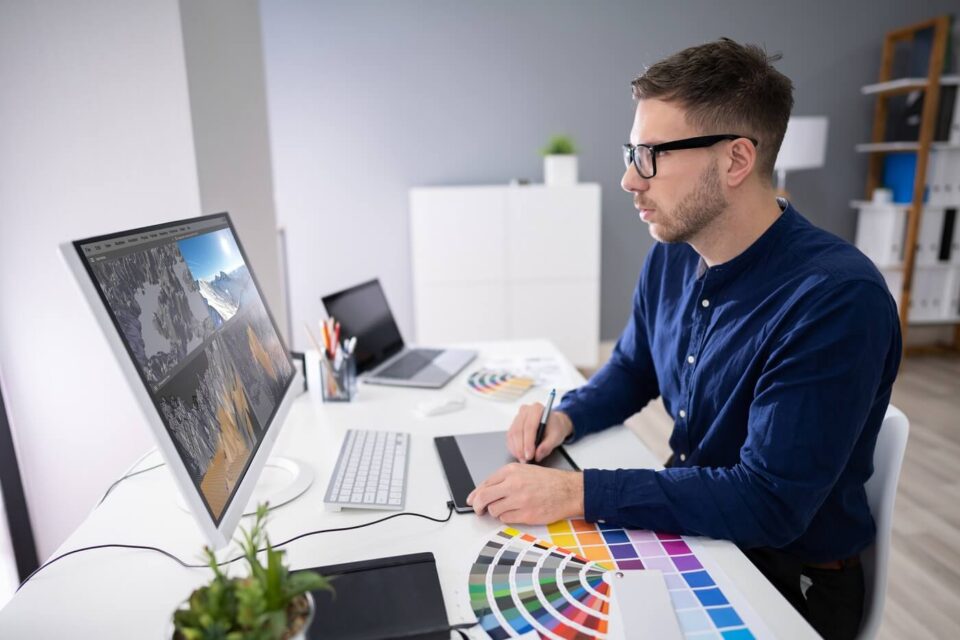 Our Landscaping Clients
Over the years we have worked with many clients in the green industry, including landscapers, excavators, and masonry workers who serve residential, commercial, and industrial or municipal projects. Among our current landscaping clients include:
Prescott Landscaping Professionals Prescott, AZ
Tompkins Excavating Putnam Valley, NY
Kent Countryside Nursery & Landscaping Carmel, NY
JRS Landscaping State College & Centre Country PA
Grandscapes Wakefield, RI
Do you see yourself when you look at these companies? Check out our case studies and testimonials from satisfied clients as they demonstrate our commitment to delivering personalized solutions to our clients and our ability to understand their unique needs while establishing trust and growing the relationship for continued success.
Why Invest in Business Coaching?
Investing in business coaching for your landscaping business can provide many benefits, not only for the success of the business but also the leaders within.  From helping business owners and managers better understand their company's strengths and weaknesses to develop of more effective strategies for growth and success, to suggested improvements in organizational structure and more effecting teams, the job of the Business Coach is to look at the big picture. We aim to identify process gaps and implementation needs, teach financial awareness and help you, as a business leader, grow your leadership skills of people.
When looking for a valuable outside perspective, objectivity and awareness of industry trends and best practices, working with a business coach becomes smart choice for landscaping companies looking to achieve long-term success and growth.
Want to learn more about the Role of a Coach? Click here to listen our Podcast Episode featuring Managing Partner, Brian Nolan and longtime Summit Member and Coaching Client, Paul Cook, VP at Painters USA.
Why Choose Nolan Consulting Group?
When working with an NCG Coach, you can expect genuine care for the success of your business. Your success is our success. Your challenges are our challenges. Over 30% of clients have been working with us for 10+ years and we credit that to the relationship and trust we have established with these Business Owners and their teams.
We are also deeply committed to downstream engagement within your organization. It's essential to continue the development of your leaders. As your company grows, your leaders need to be able to grow with you! NCG offers a variety of topical training and Accountability Peer Groups to existing clients and their teams.
With years of experience and a proven track record of success, we aim to become a trusted advisor and a reliable constant in the turbulent and sometimes messy world of small business. If you are a landscaping company looking to take your business to the next level, contact us today to schedule a discovery call!