Skip to Content
Summit Certifications & Awards
Our Clients are Setting the Standards for Excellence
Nolan Consulting Group, Inc. encourages all clients to continue pursuing excellence in all facets of their company operations – from Safety, to Community Engagement, Financial Health and Employee Satisfaction. We aim to recognize those companies who set the standards, who know the work is never done and are masters of their crafts!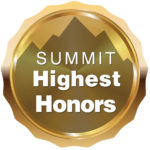 To receive the Summit Highest Honors Award, candidates must demonstrate:
~ Completion of all 3 Summit Certification Awards ~
~ Active participation within the Summit Network & Member Support ~
~ Willingness to participate in exchange and referral relationships ~
~ A positive evaluation of their company culture ~
Summit Certifications
Business Excellence Certification
Business Excellence is defined by achieving value for the company, customers, and employees. Using Summit and Industry Key Performance Indicators (KPI's) as a guide, we've set targets for the best companies to achieve.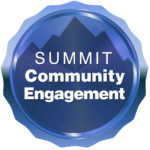 Community Engagement Certification 
We value and understand the importance of giving back to your community. It's a place where your customers and your employees call home. We aim to recognize when someone is truly dedicated to making a difference.
Summit Safety Certification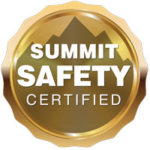 Top tier professional contractors are actively engaged in creating a safe work environment for their employees. Safety culture and strategic systems are planned for and implemented at all times, whether you're on the job or in the office.
Recognition Awards
Additional awards to be determined at NCG discretion are presented at the annual Grand Summit Event.
Leadership: The member who has demonstrated outstanding leadership of his or her team through clarity of vision, training programs, courage, and allocation of resources
Summit Engagement: The member who fully engaged in the Summit culture and systems and passionately communicates that to his or her team
Rookie of the Year: The new member who showed the most focus and structure in implementing Summit systems during their first year of membership
Outstanding Improvement: The member who demonstrated outstanding improvement in financial results, organizational growth, and leadership development over the year
Know Your Numbers: Numbers tell a story; to the member who dialed-in on his or her numbers to impact the story
Values & Culture: The member who brought values to life and dramatically impacted the culture of their business
True Grit: The member who demonstrated the most resilience in the face of adversity
Take the Next Step for Your Business