Skip to Content
Preparing for Physical & Financial Health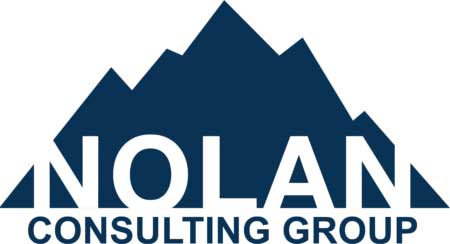 It's a scary world out there today; each news brief or article shares conflicting information about both the healthcare situation and the potential impact on the economy. But that does not mean that as a small business owner you need to bow to the external forces. In fact, we here at Nolan Consulting Group believe there are many things well within your control that you can do to maintain business as usual.
Here Are a Few Tips That Will Assist You in Keeping Your Employees Healthy
Remind your employees to wash their hands. Often. After every sneeze or cough. After leaving a building and returning. After a smoke break. After lunch. After going to the grocery store or pumping gas. Washing hands is the single biggest deterrent (outside of quarantine) to the spread of the coronavirus.
Temporarily suspend Crew Leader meetings or conduct them virtually.
Ask your Sales Teams to travel with hand sanitizer or soap and wash hands as soon as arriving at a potential clients home or place of business.
Suspend handshakes. It is OK to say "I am not going to shake your hand, I appreciate you asking me into your home."
Solidify your crews, limit their movement between groups.
If anyone is sick, they should be staying home, not struggling to get into work. We are researching the SBA emergency relief parameters but we would encourage you to contact your local SBA Resource Office to learn more. In the meantime, you may want to consider a temporary PTO policy in order to support your team in the need to stay home.
Some of these tips were a direct result of a webinar conducted by the Society for Human Resource Management and the Centers for Disease Control that I sat in on this week, designed to share practical information on how to work with your employees to be as safe and healthy as possible. The message is that providing your employees with clear and compassionate direction on how to deal with the potential spread of the COVID-19 Virus will do much in both helping to contain any spread as well as lessening the hysteria around the virus.
On a Financial Level, There Are a Few Steps to Take to Ensure Your Business Can Withstand a Slowdown in Business
Leverage your line of credit. Work with your coach on the best and most prudent amount but consider taking out that cash before the banks cut the limit.
Have deliberate and immediate Accounts Receivables calls right now. Collect on balances before businesses or homeowners start slowing down payments.
Extend your payables. If you are in the habit of paying a bill upon receipt, delay by 2 weeks. Your cash conversion cycle, or the amount of money you have in your control, should be used to your advantage.
Watch your cash and make sound decisions on any additional outlays in the short-term.
As a leader in your business, your most important next steps are to stay calm and be deliberate. Mounting hysteria is counteracted by your ability to look at the facts and react positively to them. Right now, we believe the best approach is to focus on keeping you and your team physically healthy and your business financially healthy.
As always, the entire team at Nolan Consulting Group is here to assist you and your business decisions as best we can.
Stay Healthy,
Kathryn Freeman
Take the Next Step for Your Business