Skip to Content
What's Your Spring Training Like?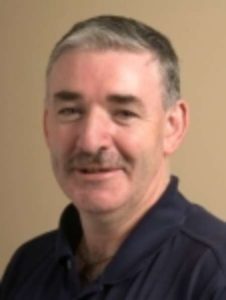 Through the years, many companies attribute a big part of their success to the fact that they have in place a training program that drives the success of the company. These training programs are founded on the core values of the company and create pathways for all employees to see the road to success within the company.
Many companies have become teaching institutes, providing many levels of training to their employees. They know that a well-trained employee will add to the success of the company. When you provide your employees with the correct skills set, the results can be amazing!
Well trained employees bring high value to any organization, are more likely to stay long term, and are very happy in their job. Some go on to become leaders in the company. The many levels of training ensure that your systems and core values are constantly being used. It ensures that the promises you made to your customers on what to expect from your company are being met.
During our last recession, many companies responded with budget cuts, pay cuts, and even layoffs in order to survive. The training was usually one such cut. Three years hence, a lot of organizations are struggling to start up the engine of training again. For some, it is a weak start that never seems to fire up like before.
Back to Basics and Repetition…the Mother of Ignition.
In these situations, we find it best to go all the way back to the beginning, rather than trying to pick up where you left off. Go back to the simple things you did when you first implemented your training programs. That includes both what you talked about and how you delivered it.
Do you have a training schedule? Is it somewhere that you can see it? Or is it buried deep inside your computer, or better still inside your head! Remember for the most part we are visual people. With that in mind, install a whiteboard and draw up your training schedule where you can see it every day. Include content for both craft skills training and leadership training. Also, include on-the-Jobsite and in-house sessions.
There is only a certain window of opportunity in which we can do some in-depth training, including skills training and leadership training. It's here that the future of your company can be born! All this usually happens during our slow periods of work.
Once we get busy, we rely more on short-type training on the Jobsite, which we like to call Tailgate Training (TGT). This is by no means the answer to training. However, it is a great tool to use to revisit and keep the light shining on some key areas in your company.
Do you have a training committee in your company, or have you thought about starting one? Here are some simple steps to help get you started. You can use it as your first agenda.
Who will be on your Training Committee? Pick up to 4 people from among your "A" players in the field. They don't all need to be Crew Leaders. In fact, a good mix will lead to better training.
Set the date for your first meeting and stick to it. It is also important to remember to set dates for meetings going forward. An example would be every 1st and 3rd Thursday of the month. Stick to the dates to ensure the success of your committee. It is okay to make an exception to the rule as long as the exception does not become the rule.
Have an agenda and set a time limit. Emailing out a shortlist of topics ahead of time goes a long way to keeping the meeting short and effective.
Have someone take notes. Keeping a record is a great way to keep the meeting fresh in your members' minds and also a reminder to them of different tasks that they are responsible for.
Create a folder on a computer to store information. Save all agendas and minutes pertaining to your committee. It will also be a place to save training documents that are created.
Make sure all members of the committee have an email address and check it regularly.
Be clear about the purpose of the committee and write it down. You're not asking them to reinvent the wheel, not yet anyway. Keep them focused by keeping it simple at the start.
At the first meeting, create a list of training topics for the next 3-6 months. Post this list up where you can see it at all times. As you can imagine the list will be pretty long, but this list will be valuable in forming your schedule.
Pick no more than 2 topics per month. One topic, done in the field and in-house for select people is better.
Put the ideas into a Training Schedule and assign names and dates. This will be the start of your schedule and you can build from there. It is also important to leave openings in your schedule for some form of training that you may not have identified yet. A training schedule must be followed by a degree of discipline in order for it to work.
Who will the trainers be? Use key craftsmen from your field along with committee members.
Who should attend this training? In-house training is not for everyone. Focus on your "A" and "B" players, and bring in only the ones that need it.
Happy Spring Training!
-Conal
Take the Next Step for Your Business