Skip to Content
Is Your Crew Getting It Done?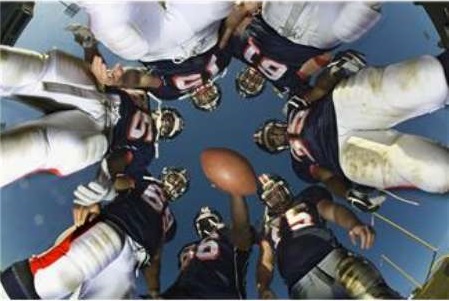 It's the end of July… the busy season is upon us.  How effective is your crew – are they bringing jobs in Happy and Under?  Does your crew know what is expected of them every day…do they know what needs to get done every day in order to make the job profitable?
A great way for the Crew Leader to communicate the daily job tasks to the crew is through job huddles.  In football, the quarterback pulls the team together in a huddle to discuss the game plan – how they will score the touchdown.  Each player has a specific role for that particular play.  We suggest using the same tactic with crews.  First thing every morning, the Crew Leader directs a five-minute meeting (huddle) on-site in order to go over the day's work.  Everyone on the crew must attend – and each person's objectives and goals for the day are discussed.  Using this format, everyone on the team knows what is expected of them for the day, and each person is held accountable by others on the crew.  At the end of the day, the Crew Leader does another huddle to go over the day's work.  Were all objectives and goals accomplished?  If yes, great!  If not – how come?  Does one person need more training?  Are certain individuals on the team stepping up if a team member is falling behind?
Get in the habit of doing daily huddles.  Your team will become more effective.  You will be on your way to creating an All-Star team…which in turn, will lead to more profitable jobs!
Have a great week!
Bryan Evans
Take the Next Step for Your Business