Skip to Content
We're redefining what you consider to be work; we're redefining what you should be doing.
Contributor: Molly Nolan, Marketing & Program Manager
At Nolan Consulting Group, our primary mission is to get business owners out of the "hourglass." We aim to help them achieve profitable growth by implementing proven systems, knowing their numbers, and building high performance teams. 
Getting out of the hourglass – what does that mean? It means that the operation of the business is no longer dependent on one person, but an effective team of leaders. So what does that look like – what does YOUR role look like when you've started to both embrace and accomplish that concept? After all, isn't that the goal?
Brian Nolan and I released a podcast this past week exploring this concept via a focus on the Role of the CEO. It was inspired by the realization of how much time is spent working with owners, creating their high performing teams and those job descriptions behind them. Take one step back, we've not focused enough time on what your role, as the business owner and CEO, will be, once you've given away the roles and gotten out of the hourglass! 
Many business owners have multiple roles – they are not only the CEO,  but also a Sales Rep, Operations Manager, HR Manager and more! The question is, when you take those functional roles away and look at just the CEO role – what does the position description actually look like? 
A word of caution –  you may feel empty after giving up the functional roles to become a CEO because that is "active work" that you are no longer doing. It's like you've arrived at the CEO level you've always wanted…but it feels empty.  Instead, we're redefining what you consider to be work; we're redefining what you should be doing.
In working with some current Summit Members, we've created a position vision for the Role of the CEO to inspire owners to think bigger. If you want to be a bigger or more strategic company, you need to start doing things strategic growing companies do!
So what does a CEO do? 
As President and Chief Executive Office, this role is the primary responsibility for leading, guiding, directing, and evaluating the work of other executive leaders including other Officers, vice presidents, and directors. In the process of leading these senior leaders, the CEO makes certain that the strategic direction and culture cascades down through the organization to ensure its achievement. The Primary responsibilities include leading an executive team, developing leaders and ensuring the annual and strategic goal is established, communicated and achieved.  
Some key elements: 
Defining and interpreting the meaningful outside relationships

Determining what business we are in and what business we are not 

Balancing significant profit in the present with investment in the future 

Shaping the values and standards of the organization. 
We've also outlined some of the skills CEOs really need to get good at: 
Visioning

Strategic Planning

WorkFlow and Process Documentation

Personal Organization, Time and Task management

Giving Feedback-Praise and Redirection

Emotional Intelligence 

Coaching Style with Direct Reports- "S3 Leadership"
There are also defined behaviors and habits needed to be successful – though we should add, this is by no means an exhaustive list.
Comfort with Conflict

Self-awareness, Positivity

Energy/Drive, Ambition

Giving Feedback to see others succeed

Stress Management

Sharing the Vision, Effusive 
Position Roles/Visions also have Key Results Areas (KRAs)  – defined by those areas that determine success in the fulfillment of the role. Some of those include:
Vision, Core Purpose, Values

-related to the overall direction of the organization, services offered, and quality of delivery; clear, consistent, regular communication. 

The annual plan is executed, KPIs met and adherence to the budget.  

Vision is communicated and Big rocks are accomplished
Organizational Structure and Development

– related to aligning tasks into roles, right roles, right people

Leaders experience the consequences of their actions whether through reward and recognition or performance coaching and disciplinary actions;

Leadership Development plans.
Financial goals

– related to achieving company revenue and profit goals

We never run out of cash, reserves are available for winter

The company is managed to the annual budget: revenue and profit targets are hit
Safety

– related to the protection of workers, functional work environment, free from injury or risk of injury
Management Team

– related to the selection and leadership of a high-level team for strategic level decision making and translating vision into actionable systems and projects

Develop a high performing managerial team 
---
For the complete CEO Position Vision, please reach out to your NCG coach or to our team at info@nolancg.com. 
The position vision or role of this level of capacity can feel overwhelming, but the truth is, most of you are already DOING the work of the work! We would encourage you to make it more tangible and look at your CEO role from this perspective. 
Ask yourself some guiding questions:
What other functions do you hold in the organization (functional roles working in the business)?

What part of the CEO role do you excel at?

Where do you have challenges?
Think about your evolution as a CEO: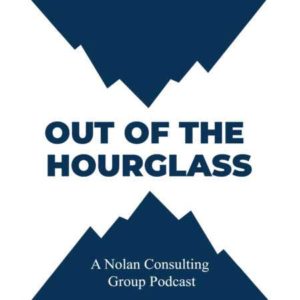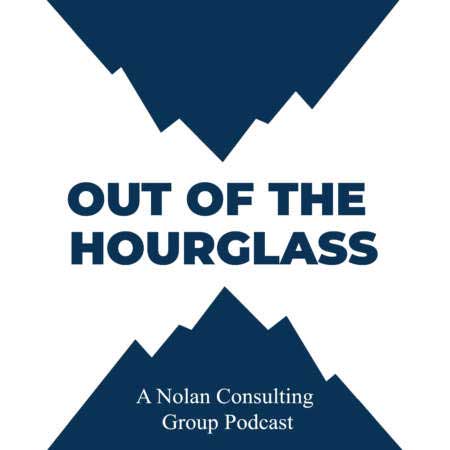 Where are you now in 2021?

Where you will be in 3 years and what are your major steps to get there?
We want to get owners to start embracing the CEO mentality and let it begin to define their approach to future planning and growth. For further guidance, we encourage you to listen to the podcast on our Out of the Hourglass podcast channel and hear how Brian has approached this journey as a CEO in his own career.
Cheers!
Molly Nolan & Brian Nolan
Take the Next Step for Your Business