Skip to Content
2020 Business Planning – Time to Finish & Execute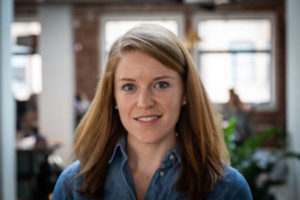 I recently sat down with Kevin Nolan of Nolan Painting to discuss the importance of business planning for the year ahead and specifically, what his team is focusing on most for 2020. The practice of putting together a plan and honing in on new goals and initiatives is an essential part of their annual management routine. Yes, it can seem like a daunting task and you may question how best to approach it, but one thing is for sure – laying it out on paper creates your roadmap and sets the tone for the year.
At Nolan Painting, Kevin and his planning committee generally made up of the management team and a few key team members, first approach the plan by reviewing the prior year. Utilizing the history of 2019 provides a great foundation for, not only making sure your goal setting is properly aligned with the team and resources, but it also helps create realistically, yet reaching goals for 2020. Kevin takes the time for small group meetings with each department: Marketing, Sales, Human Resources, Operations, etc. to capture their thoughts and goals for the year ahead, before sitting down with the planning team for the final rounds, capturing the full picture. Their process takes place over several months and is finalized within the last few days of December, or often the first few weeks of January.
If you haven't started your plan yet, or it's been started but needs some attention, we can't stress enough the importance of making the time over these next several weeks to get it done. Schedule it on your calendar and make it a priority. Keep it simple. The document doesn't need to be lavish with every detail pinned down. Don't get stuck in the planning stage and not get to the doing stage. Create the plan, document it, and start executing. Be sure to open it up quarterly, at the very minimum, maybe even bi-monthly to make sure you're on target with what you set out to do.
Some questions to help create your yearly roadmap:
What Annual Revenue do you project for the next year?

How does this break down monthly?
Are you creating pay-for-performance plans to help encourage hitting these goals?

How will you increase volume in 2020 compared to 2019? How many FOS (Feet On the Street) in field operations do you need to hit these revenue goals?
What does the hiring and training process look like?

How will the growth and development of your current team affect your organization

Have you cascaded this plan down to the rest of your team? Are they aware of the goals that you want to hit? Do they have the resources to hit these goals?
What is your vision for December 31st, 2020? What will you have accomplished?
Last but not least, always remember to acknowledge both the accomplishments and challenges of this past year as you look to the year ahead. Celebrate the successes of 2019 and use the challenges to fuel growth and positive change. Look at 2020 with vigor and excitement. Remember, as CEO, one of your jobs is to be constantly looking ahead and psyching the team up for the future. When you do it and do it successfully, your employees grow more confident and loyal to the company and the mission.
Here's to 2020!
Molly Nolan
Take the Next Step for Your Business