Skip to Content
CPC: The Cascading Planning Cycle™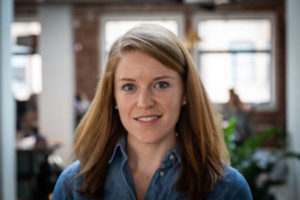 Innately, entrepreneurs stray away from the structure. It's not their natural instinct to stay within the reigns of routine. But it's been proven time and time again that the only way companies succeed is when these leaders embrace their discomfort and recognize the power of adding structure to organize weeks, months, quarters and years.
The foundation of Nolan Consulting Group, Inc. (NCG) is built upon the critical need of having structure and forming a planning process to implement a routine. This isn't a new concept, you can find this conversation being spoken in all facets of business language. We, however, like to look at this concept from a different perspective. We want to see this plan "Cascade", plan and vision flowing down through all parts of the organization so that everyone is in tune, aware of the goals and priorities for the coming months. Every employee has to have a line of sight to the vision. They have to feel like they make a difference and understand where the company is going – that is engagement. With their engagement, you have accountability and individuals who care and share in the business success.
Given the importance of the planning process, we've made this concept into an easy to understand, repeatable core function that can be revisited and cycled back through at any point in the year. We call this the Cascading Planning Cycle™.
Remember, when you plan and budget, you are making decisions today based upon future assumptions… and we all know things don't always go the way we plan. We cannot predict the future, so we must be ready to adapt. Use NCG's Cascading Planning Process™ to adapt. You can be nimble and quick… you have a process and a team.
Our clients who adopt this process have successfully added structure to their weeks, months, quarters and year by understanding the needs of the business and when and where to focus at each point in time. This discipline gives you freedom!
To share a few…
Schedule bi-weekly OTB Meetings (On-The-Business) with your management team, consisting of your core people who are passionate and motivated by the company's mission.
Schedule the annual SWOT Meetings – understand the strengths, weaknesses, opportunities, and threats of your business. Embrace the discomfort of hearing where you're weak- improvement only comes from awareness.
Schedule the monthly finance meetings checking your status against the KPI Goals…Drill in on the issues.
Schedule time to constantly be updating and working through the 90-Day Plan- this keeps you moving forward when the day to day feels overwhelming.
As we wrap up 2019, use the last few weeks to embrace and incorporate the NCG Cascading Planning Cycle™ for 2020. It's a new year with a new opportunity – remember, discipline is remembering what you want. Do you want the structure and ultimately the freedom it brings? We've got the tools to get you there… let's get started!
To learn more about the CPC™ and how to implement this process in your business, talk to your Coach today!
All the best,
Molly Nolan
Take the Next Step for Your Business