Skip to Content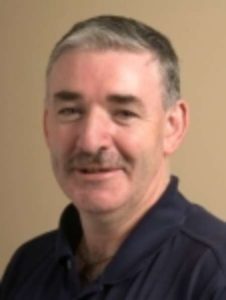 Do you remember when you started your business? Your entrepreneurial fire was lit! One of the first things you did was giving your company a name and logo. You agonized over it, but eventually, you choose a logo and a name that gets you excited!
As your business grew, people became more and more familiar with your logo and the quality of your service. Your customers began to experience your brand. This experience was demonstrated through your sales process, customer service, attention to detail and quality of craftsmanship. People now pay more to experience your brand. You've arrived at a very sweet spot in the business. Now – protect it!
It takes years to build a brand and minutes to destroy it. Your sales team sells the brand as the best, dubbing your company "the best in the industry." When the production team shows up on the first day to bring the brand alive, the customer is going to be looking for "the best in the industry!"
Bringing the brand alive is everybody's job. It starts with that first introduction and ends with the final goodbye. In between are a lot of systems that must be followed in order for the expectations of the brand to be met. Remember, your brand is not just the quality of the work. It's every interaction a customer has with one of your employees. You can deliver a great product, but if the experience was lousy, your brand will be associated with lousy service. This is not something you would like to see on a social media review.
One of the big challenges you'll face as you grow will be making sure your team understands the importance of delivering and protecting your brand. Developing, training on and following systems is critical to defining and protecting your brand. At Nolan Painting, there is the "Nolan Way." The experience is not left up to each employee to define.
The old familiar saying "They used to be everywhere. What happened?"
A great example of this is Sears! Thirty years ago their brand was in every house, and so was their catalog. You name it, they had it. They distributed their entire store into the living rooms of America. You could argue that Sears was Amazon before Amazon. Where did they go wrong?
As a field manager, I look to protect the brand every day. When I show up at a job, I survey the situation, looking for anything that can jeopardize our brand. I know that word of mouth is the driver of our business, as is getting more business from existing customers.
Some things to consider:
Protect your brand by defining it and training it.
Never accept growth over brand erosion, it will come back to bite you.
Does your culture live the brand?
Are your customers truly experiencing your brand?
Do you know why customers are buying from you and not the competitor?
How are you measuring and tracking your brand?
Is your operations team aware of how the sales team sells the brand?
Is each department communicating their process?
What behaviors are hurting your brand? What happens in your company when the brand gets compromised?
Are your social media channels promoting your brand?
Thanks!
Conal Mulreany
Take the Next Step for Your Business