Skip to Content
Recruiting is Our Number One Priority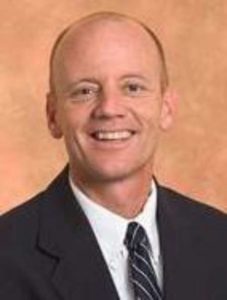 Whenever I speak to business owners, I find myself consistently hearing the same few phrases: "No one wants to work for a contractor", "I wish I could grow, but I just can't find the people", "Where have all the good painters gone"? This may come as a shock, but I have something to tell you.
We are not struggling to hire people. I don't mean to be flippant about other business owners' struggles, but we spend A LOT of time and energy recruiting people to Nolan Painting. So I would not characterize it as a struggle, but it is hard work. Besides, when you call something a struggle it becomes so.
We just paid the bill. $16,000 for 10 weeks of radio ads on a sports talk radio station. The message: "Have you ever considered becoming a painter"? I do the ads myself; 2 different ads, 30 seconds each. I make it sound like Nolan Painting is a great place to work, and it is. The ads were effective with 68 applications directly citing the radio ad as a source. With that said, it was not the most successful source for our most recent hires.
We hired 25 people in the last 10 weeks and they came from many sources:
6 came from a referral (we pay a $250 referral fee as soon as we hire a friend or family member of a current employee and another $250 after the employee is with us 90 days.) This is and always has been the most effective way to get people
5 came from the Radio ads (Yikes, the cost per employee is a little over $3000 each). There are more applications from the ads in the pipeline. So I expect we will hire a couple more from this source
5 cite other: They don't know how they heard we were hiring but walked in and filled out an application or went on our website and filled one out. They all say "I heard about Nolan Painting"
2 came from a trade school that we support financially and where I also serve as a member of their advisory board
The balance came from Craig's List, Indeed and Facebook where we regularly post
All told we have had over 250 applications and Colin our COO has interviewed 75 of them. That is a commitment to the hiring process! We are training others to interview so we don't have any hourglasses.
We do not require previous painting experience, just some work experience with good references that we have spoken to. We hire nice people and train skills. We've put together a good compensation package for new hires with benefits and training. In the net, we cast we do get a number of painters from other companies but that is not the goal. The goal is nice, trainable people.
Back to the radio ads: I have had lots of people tell me that they've heard them. So even though we only hired 5 and it was expensive, a halo effect will continue to spread and should provide some good employee leads for a while. Plus, it doesn't hurt when you consider the revenue gained by 5 employees is close to $40,000 a month.
You can't hit your revenue numbers if you do not have the workers. In 2012 we missed our goal. Why? Because we did not have enough feet on the street. I decided right then that we were going to make recruiting (think marketing) and hiring (think sales) a number one priority going forward. That meant we needed to spend money, time and energy. Let me repeat: it is our number one priority. That means regular meetings where we brainstorm recruiting ideas. Full-on, do anything and everything.
I recommend you do the same.
-Kevin Nolan
Take the Next Step for Your Business