Skip to Content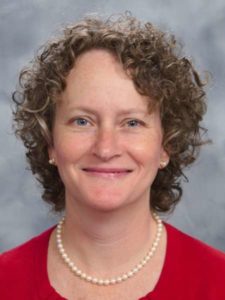 We probably don't need to tell you that recruiting is one of the biggest challenges most contractors face these days. In fact, at Nolan Consulting Group we hear from business owners that phones are ringing just fine, but they can't find enough good people to get the work done. But it is not as simple as hiring some people. It has more steps and requires more planning.
As we look out the window at the dwindling snow, hard ground and chilly overnight temps, it seems impossible to even consider hiring people without any work for them to do. But rest assured, the time is now. Your competitors are in the same boat and are fighting the same elements. In order to get the best employees, you need to be aggressive and strike first. This is definitely a cash flow issue, one that you have worked on with your coach when budgeting last year.
Spend money now on the people who will help you to generate revenue in the future. In other words, Recruit like your market! Just as understanding what each lead means to your business and your willingness to pay for that lead, understand the value of each future employee. If you are selling at $50 an hour, in 6 months 1 person can generate over $50,000 in revenue. Each person you don't get hits your business hard. Make your line of credit work for you.
Consider the following tips:
A substantial hiring bonus paid after the first 2-4 weeks of work – $500 is a good place to start and an amount that will persuade some to stick around
A referral bonus to your current employees, with a portion paid upon hire date and the remainder after 90 days of service. Go big; $1,000 can be very motivating and some of our clients have found it very effective
Don't forget the unskilled workers who are outside of your industry but who represents your ability to grow; when at the car wash, the grocery store, your local restaurant, look at the person helping you. Are they smiling? Do they show a little hustle? Train them to be great members of YOUR team, not the big box store. In this tight labor market, it is critical to have a training culture. Is your career path clear? Document the skills needed to move from one role to the next so it is clear what success looks like.
Are you and key employees prepared to have these conversations? Devote 15 minutes in your next crew leader meeting to deliberate practice. Model good behavior and show how it is done. Pass out simple business cards, "Join a Winning Team" or "Join a Best Place to Work." Challenge each person in your business to make a meaningful connection. Your continued growth rests on the involvement of the entire team and as you regularly share your vision for the business, this should be an easy task.
Lastly, as part of your planning process, look at your hourly sales rate. Wages are going up. Do not be afraid to pass on elevated recruiting costs to your clients. Evaluate how you are selling and be sure to make changes that reflect any new hourly pay-rates you may have. You can now confidently go after new employees with an idea of what you CAN pay rather than what you don't want to pay.
Remember, worrying and action can't coexist. So, stop worrying, develop your plan, and execute.
Happy hiring!
-Kathryn
Take the Next Step for Your Business