Skip to Content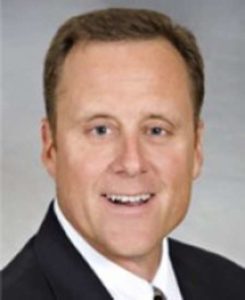 How much time do spend thinking about hiring the right employees? Now consider how much time do you spend on implementing creative approaches to recruiting new employees. Do you have a recruiting budget or are you still depending on a "help wanted" ad on craigslist to bring you in the abundance of great employees you need to achieve your goals? Are you still looking for only experienced painters? Are you fitting in recruiting activities at the end of a long day?
The single biggest problem facing the trades is a shortage of field workers. Yet, as a contractor industry, we are still using passive approaches to recruiting talent. Below are some ideas for you to consider, to shift your paradigm and create abundance.
Who to hire: All of you have heard the expression: "hire attitude train skill". It's time to put that expression into action. Consider setting up a booth at a community college. Talk to a high school guidance counselor so they know your company is a great option for those graduates not going on to college. Yes, you need a core group of experienced painters, but turn this group into trainers. It's up to you to create a teaching and learning culture. I often refer to an ad I saw placed in the window of a pizza shop which says: "Experienced Pizza Cook Wanted". That ad is always up. How long would it take to train an ambitious person to cook pizza?
Marketing for employees: Think of everything you've ever done to get customer leads: Vehicle lettering, website, business cards, billboard, radio, email blasts, social medial, prospecting, search engine marketing, etc… Now, imagine if you applied all of those ideas to recruiting employees. Come up with you a slogan, such as "join a winning team" and post it everywhere. Become the sought after place to work. Share your vision and values with applicants to bring in people who will care. Hold a brainstorming session with your team and list out every possible "marketing for employees" idea you can. One field employee brings in about $8,000 per month in revenue. Isn't it worth spending money on this? If you miss bringing in your targeted number of employees, you'll miss your revenue goals.
Resources: Many of you have hired a bookkeeper. Some of you have hired a part-time marketing coordinator. How many of you have hired a part-time recruiter / human resource person? Many business owners post an ad, receive applicants and put them in a pile. When they have the time they sort through them and make some calls. They become discouraged when the applicants are of low quality. They often hire them anyway, because they need painters. Many of these painters don't last, so the owner finds themselves back at the beginning. What's more, they're forced to keep bad employees on board because they don't have a replacement and they need someone to do the work. Consider hiring a part-time recruiter, someone to work 10 -15 hours per work recruiting, screening, checking references and setting up interviews. This hire could be the key to your success in 2016.
Don't wait until May to look for employees. This is your time to find the best employees. The market for employees all year long and create abundance, giving you the freedom to fire the employees who are hurting your brand and culture.
Take the Next Step for Your Business