Skip to Content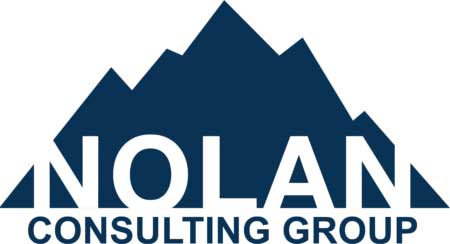 For many of us, we're entering week four, maybe five of living in this new normal. Yes – a new normal, as it's safe to say that life is unlikely to return exactly to pre-Coronavirus times. We've been forced to slow down the engine, take a deep breath, rethink, restructure and get creative – in all aspects of life, both personal and professional. It's clear that this situation has forever shaped us, challenged us, defeated us (temporarily), and inspired us – through its course.
At Nolan Consulting Group, we've seen varying levels of impact; this situation has certainly affected some Business Owners more drastically than others – yet not one has remained completely in the clear. Whether it be by "shelter in place" orders, industries deemed "essential" or not, caring for employees' health and wellbeing at risk… not one person has gone totally unscathed. As Business Owners, you have no choice but to re-strategize 2020, scenario plan, re-forecast; because just like no one saw 2020 starting off like this, no one really knows what's on tap for tomorrow.
So – as we've continued to discuss and coach on in these last few weeks – controlling the controllable and remaining mentally resilient is how we continue to weather these uncharted waters. For most, we've entered into a period of "what is next?" What happens when we get to resume normal operations – what does bringing back the team look like, especially if funded by the Paycheck Protection Plan or other monetary sources?
It's important to think ahead and scenario plan so you can remain agile. Don't let the coming weeks define you, there is a unique opportunity to reimagine and reset the foundation of your organization.
What does your company's comeback look like? If Plan A happens, if Plan B happens?
If approved and funded by the PPP, do you know exactly what is entailed for the forgiveness benefit? (If not, write a letter to your bank clearly defining your understanding)
How have you adapted over these last few weeks for the better? What new behaviors and processes are here to stay?
What does a leaner, more efficient team look like?
Who stepped up to the plate when times got tough – whether it be employees or professional relationships – your community network – and who buckled under pressure?
As stated before, this is an extraordinary opportunity to think hard about your business and what matters most. It's sometimes hard to see the silver lining when still battling the storm, but it's there, we promise you. It's your job to grasp it before it slips away.
Be Healthy, Be Well –
The NCG Team
Take the Next Step for Your Business