Skip to Content
Your 2016 Vision and Goals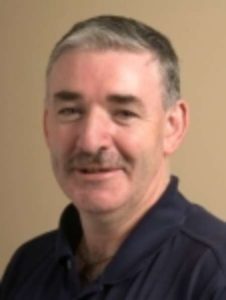 Companies that hit their goals don't do so flying by the seat of their pants; they come up with a plan and stick to it! Many of you're working on this year's business plan, looking at projected revenue, growth, FOS goals, equipment needs, training and much more. It's safe to say you're expanding your vision; you're trying to get your head around this plan. Hint! Don't go it alone, involve your team!
I recently talked with some of our crew leaders and I threw out a challenge to a few of the successful ones. These leaders are without a doubt the cream of the crop and the cream always rises! I was talking about our plans for next year and as I spoke with them I was surprised by their level of engagement and excitement. Realizing the enormous role these few will play in our company's success in 2016, I gave them a challenge. I asked each one of them to take some time and think about next year, writing me a brief paragraph on the following topics:
Their one year vision
What size crew could they handle?
What equipment needs or other needs would they have in order to manage their goal crew size?
How would they implement their plans?
What management training did they think we could provide to help them succeed even further?
What does their 3-year vision look like?
As we discussed earlier, don't go it alone! Great companies have great teams and team leaders. They're the cornerstones of your organization and the very foundation on which you will grow your company. Encourage them to dream big with you!
Writing a one year vision is powerful and becomes your pathway to hitting your goal. It's a tactical implementation tool designed to get the job done. Keep it to a few paragraphs, imagining writing it retrospectively on December 31st, 2016. The beauty in writing down a vision is once written down you tend to own it! Keep your written vision close by so you can view it often and hold yourself accountable.
Taking it a step further, try your hand at a 3-year vision. This can be similar to your one year vision but with a more extended view. While three-year visions are away out there, it does allow you the ability to see your one year vision as a stepping stone. One can argue that there are a lot more uncertainties in a three-year vision versus a one year vision, and things may pop up that causes you to make adjustments, but that is the fun in doing it!
Bringing it full circle, the visions our crew leaders wrote were powerful and the very stuff needed to get to the next level. Not only does it promote buy-in but it gives them accountability! So get writing your vision and invite others to do the same. Be it a one year or three-year vision into the future, you might very well be surprised at what you see!
Here's to 2016!
-Conal Mulreany
Take the Next Step for Your Business