Skip to Content
Big Rocks and Action Items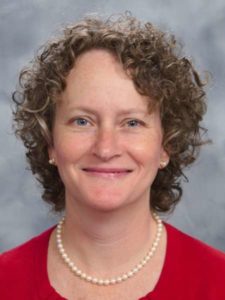 For most of you, the budgeting process for 2016 is complete and, as Brian wrote in our last blog, now is the time to move into the annual planning that will make all that revenue happen. I want to take this opportunity to focus on the Annual Action Item list. This list, in conjunction with your Big Rocks, will be your GPS for the upcoming year. Let's take a few minutes to work on how you develop it!
To start off take a step back and analyze the past 11 months, reviewing all you and your team have accomplished. Take some time to savor those successes! Then critically think about those projects that may not be completed to your satisfaction or may not have made it to the to-do list. This puts you in the best frame of mind to identify the areas where you need to take action.
Consider our 7 Critical Elements and ask yourself, where does my company stand? You are actively engaged in the first step of Business Planning and have a Summit completed budget, but how do you stand against the remaining areas?
Building a Team
Marketing
Sales and Estimating
Customer Service
Continuous Improvement
Do you have the technology you need in place? Do you have the right people to get the job done?
Write these areas down on your Big Rocks worksheet. Make them action and time-oriented: "hire a salesperson by March 1 to handle increased goals" or "send an office manager to Summit workshop in May".
How does seasonality affect your revenue? While it may feel good to slow down after a busy season, now is a great time to work on projects that will actually increase your productivity. Are you thinking about Smartsheet? Are you going for Safety Bronze? If you need key positions hired by April 1, when will you train? Do you want to be training a Field Supervisor in July? It is important to consider both your business needs and your revenue flow as you create your Action List.
Now take the next crucial step and DELEGATE. We do not recommend lists just so you have another thing to print up and lose track of; we urge you to create a list so it gets out of your head, on to "paper" and into the hands of someone else! This allows you to be a leader; in delegating you have actually gained control of the process. No more being stressed on Friday because you did not get to the training program. Now you can text your field supervisor and ask for a status update!
Attached to this Blog is our Annual Action Planner as well as our Big Rocks worksheet. Stop your worrying, print them up and gain some control over your upcoming year.
All the best!
-Kathryn Freeman
Take the Next Step for Your Business