Skip to Content
Recruiting and Hiring in Changing Times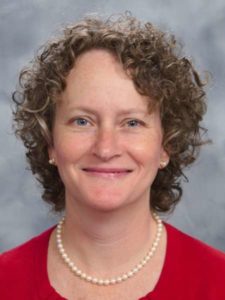 It happens to all small businesses. How do you find good help? Where do you go to get the caliber of personnel that is necessary to maintaining and furthering your business? Where oh where have all the good ones gone?
Here at Nolan Summit Services, we have heard this issue over the years but it seems to be more and more of a problem with more and more clients. Good employees are hard to find either because of a diminishing labor pool or those who are available are less skilled. Whatever the reason it does not lessen the frustration. And whether you're a big company or a small company, located in an urban area or in a small town, this can be the stop of your growth. This is not a matter of allocating resources; either the monetary or time kind. It is a matter of recognizing the need to find and develop your team to enhance your brand.
Start With New Expectations.
Not everybody is going to make it. At the bottom (e.g. – Apprentices and Laborers), turnover will be high. At the top (e.g.-Skilled Labor and Crew Leaders), turnover will be low. Looking at some statistics at Nolan Painting, out of 28 hires in the late summer of last year, only 1 person is still employed. That is a success rate of roughly 4%. This is the new norm and should be acknowledged and accepted.
Get Others Involved.
Identify someone on your team who can be in charge of the process. You can identify an admin to place ads, monitor calls, and applications, and arrange interviews even handle preliminary phone screens. You can delegate to a field supervisor who in turn may engage some of his/her team to handle much of the above. What matters here is that one person should be point and there should be a process. Identify where your applications will go. What are the notations you will use to push applications forward? Will you keep them on file? Who will do the background checks? Part of having one person handling it is that this process should never end. You may be approaching a slower season but just like you don't want to lose the good guys you already have, you don't want to miss the opportunity to hire good potential. Just like you never stop branding your company, you should always be looking for the perfect addition to your team to foster that brand awareness.
Cast a Wide Net.
Start ahead of time and write an attractive ad. Advertise for employees as you advertise for customers: with features and benefits. Think of what you would find interesting and make sure that those things are included. Consider your vision: will you be looking to fill leadership positions in the next 18 months? Would you be turned off by a list of things that are punitive in nature? Do you want to work for a team that lists all the things you can't do instead of all of the opportunities ahead of you? What sets you apart from your competitors? Those are the things that potential team members should know and want to be a part of. We all default to Craigslist when placing an ad but consider other job boards in your area. Do you have a local Patch? What about local colleges many of which have Career Centers where they will post ads? Do you have any trade schools in the area? What is important to remember is that you are actively looking for a person you can train to become the next Job Lead, Crew Leader, or more. The current CFO at Nolan Painting started as an apprentice. It happens!
Be Creative.
Consider business cards that have employment information on the back. For a nominal fee, you can hand out your card to anyone, anywhere that you think would make it in your business. We have all had those experiences: I want that person to work for me. Why not try to make it happen? We have said it before, you will hear it again: Hire for attitude, train for skill. Those people who impress you during your day to day activities will certainly impress your customer.
Conduct a Job Fair.
Hire your nephew to hand out flyers, hang them in stores, or give them to your Sherwin Williams rep. By prepping for this ahead of time, you can run skills tests, have a group interview, strategically watch how prospective hires interact with the people on site. If this can be arranged a few weeks in advance, even smaller companies can devote an afternoon to this. As a business owner, nothing is more important than the furthering of the business. Invest the time into it.
Hire a Recruiting Service.
If the position you want is at more of leadership for management level, consider professional help.
Provide "Success Assurance."
Make sure that your crew leaders and foremen are having the right conversations with new folks from the outset: tardiness, neat work areas, neat appearance. Whatever standards you put forth should be adhered to and fostered by your team. This can be accomplished by having a regular orientation that you, as a business owner, conduct. Start the conversation early about what you expect from all members of your team. And follow up to make sure that those details are being attended to. We often forget that feedback is an important part of the hiring process.
As long as something needs to be fixed or maintained, the world will always need the services of professional and skilled trades. Though, the economy and labor force are changing, following these steps will help your business change with it. Best of all, it's a step towards getting yourself out of the hourglass.
Take the Next Step for Your Business