Skip to Content
The Summit Certification Program
Contributor: Molly Nolan, Marketing & Program Manager
At Nolan Consulting Group,  we've continuously encouraged our clients to pursue the best version of themselves, and create the best version of their company potential. This applies to all facets of their company operations – from focusing on Safety, to Community Engagement, and  Financial Health and Employee Satisfaction. 
Over the years, we've made it our mission to recognize those companies who set the standards and are going above and beyond to make their companies the best place to work and are supporting the communities in which they work and call home. 
To match this recognition of their hard work, we created the Summit Certification Program, consisting of 3 main certifications:
With the help of current clients and our NCG Coaches, the criteria for each Certification was compiled with the requirements and documentation needed to fully represent the work being done and the effort put forth. 
Clients who achieve these certifications are recognized at our Grand Summit Conferences and often feature their certification badge(s) on their websites to show their commitment to their customers and their teams. We are currently in the process of working with a handful of companies that are going after their own certifications- both Safety and Community. With that in mind, we wanted to take this opportunity to remind others that this is a fantastic way to put intention behind the work you are already doing. Come get certified with us!
In the recent week, I had the pleasure of speaking with several guests on our podcast channel, Out of the Hourglass, on the topics of two of these certifications and the importance behind them.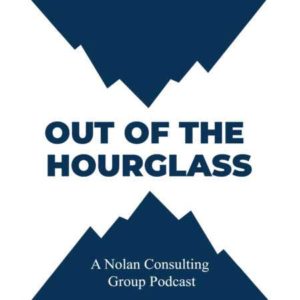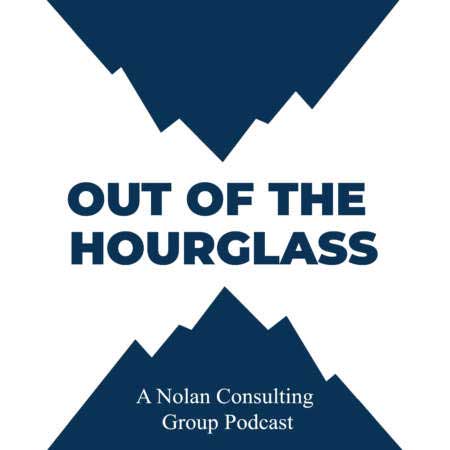 On the Topic of Safety: 
Paul Cook of Painters USA and Conal Mulreany of Nolan Painting joined me for conversation around the importance of creating a culture of safety in the workplace. The commitment to make it  priory and forefront of your business operations will help to prevent the unfortunate tragedies that can happen in the industry and make your company a better place to work. How often do you talk about safety with your team? Paul and Conal remind us that it should be a critical component of your business operations and that the opportunity to improve on its presence through training and daily emphasis is a constant.
Listen Here: Safety Culture: Make it a Priority
As you take a listen, consider the safety culture in your company and where the gaps may fall. It's a great opportunity to think about becoming Summit Safety Certified. 
On the Topic of Community
More recently, I sat down with Claire Nolan, Nolan Painting's Community Outreach Coordinator for a conversation on Community Engagement and their campaign, Nolan in the Neighborhood. This discussion highlighted ways to be intentional when it comes to getting your business involved in the community and Claire shares details about the role she plays to help bring Nolan Painting's "Nolan the Neighborhood" program together. Tapping into what really drives you and your employees on a personal level is a great place to start when looking to get involved in an activity in your community. It can be as simple as donating to a family in need or as grand as sponsoring an event. These activities also serve as a great team building opportunity!
Listen Here: Community Engagement with Nolan in the Neighborhood
Again, this is another great episode to get you thinking about your own community involvement. Do you have group of employees that focuses on community opportunities? Our Community Engagement Certification can help make this an intentional practice. 
Our Clients Are Setting The Standards For Excellence by achieving their goals and going to the extra step. If you're thinking about pursuing one of the certifications or looking to see what's involved in the process, check out nolancg.com for more information or feel free to reach out and talk to our team. 
We welcome the conversation!
All the best,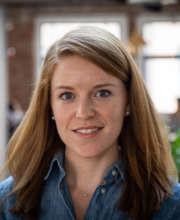 Molly Nolan
Take the Next Step for Your Business